Sawmill Ultra
Come join us for our annual Sawmill Ultra in the gorgeous mountains above Las Vegas! The fresh mountain air, Pinion Pine trees, and gorgeous scenery make this race well worth it!
January 1, 2023 - Revolution Run (Road)
Start your new year with a run! Revolution Run is a road race that will take place on New Year's Day — January 1, 2024, at Kellogg-Zaher Park, Las Vegas, NV (100% VIRTUAL).
January 6, 2024 - Vegas Polar Plunge
Come run gorgeous Whitney Mesa and then Jump into the cool waters of their outdoor pool! This is a race that you do not want to miss!
March 9, 2024 - Trail Trashed
TRASH those trail legs on many of these trails that will be raced on for the first time with us! Saturday March 4, Sloan Canyon, Nevada.
A fun, yet challenging event on beautifully groomed trails — perfect for beginners. It's our annual Recycled Run — Deja Vu at Mountains' Edge on April 8th 2023!
June 3, 2023 - Sawmill Ultra
Run a solo or relay race in gorgeous Lee Canyon, Mt. Charleston on June 2023.
July 2024 Three Degrees of Hell (every other year)
It will be a HELL of a good time!! Come run Whitney Mesa's trails in our biannual heat race! Afterwards, join us for a pool party in this blazing heat!
October 21, 2023 - Trail of Terror
You DO NOT want to miss this Halloween race!
November 18-19, 2023- Fire Fest Ultra
Come run our Fire Fest Ultra every November in Valley of Fire!
December 31, 2023 - Resolution Run (Road)
Join us every New Year's Eve and end your year with and awesome run, the Resolution Run!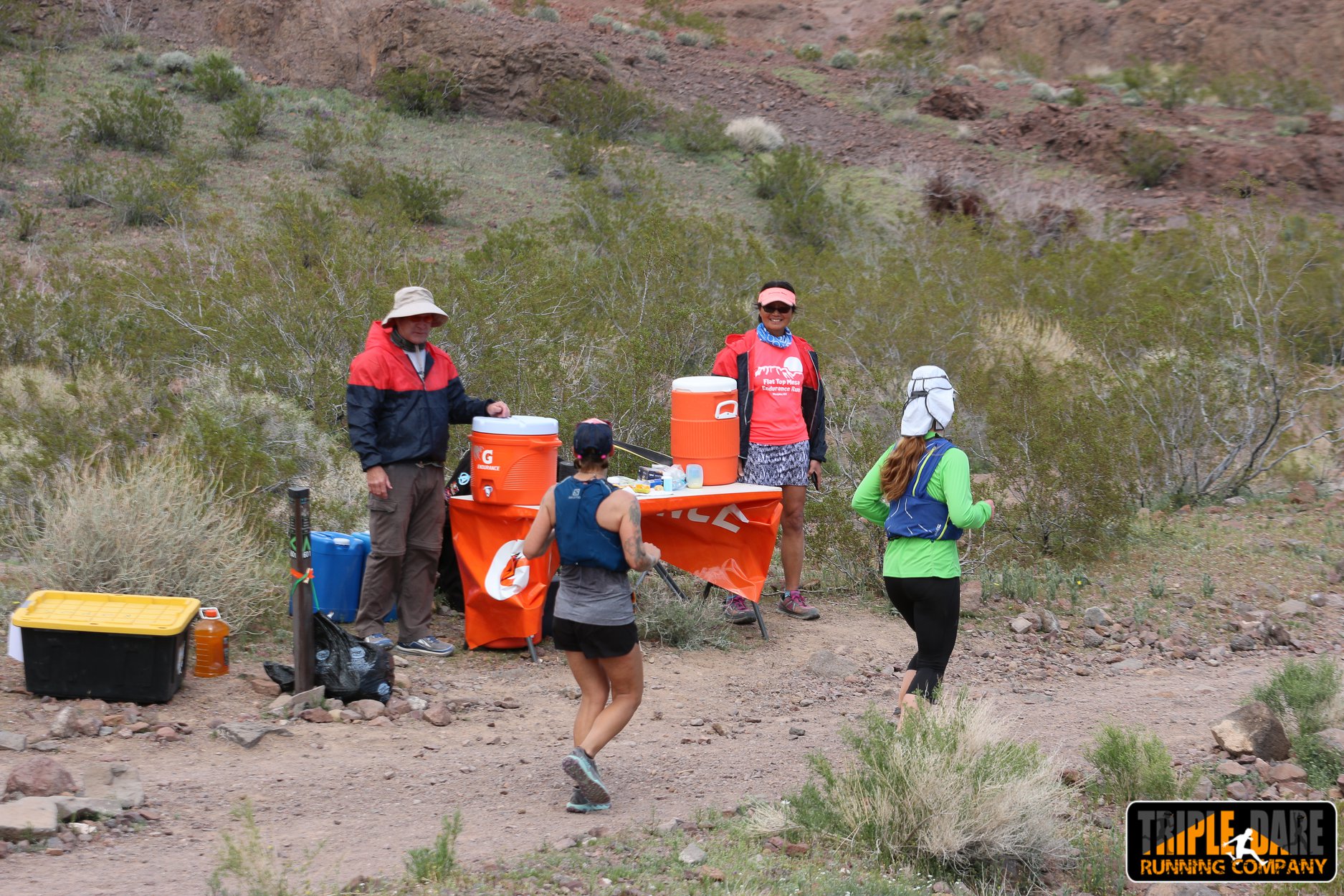 Volunteer and earn race credit!
Want to experience the behind the scenes of a race, help your fellow runner, and have fun while earning credit for a future race? Join the ranks of our volunteers!