Race Details
Sawmill Relay
June 4, 2022
Mt. Charleston
Taking place in the Humbolt-Toiyabe National Forest, this will be an epic adventure you don't want to miss! We are hosting a solo or relay race option in gorgeous Lee Canyon, Mt. Charleston. Our relay is located in the Sawmill area, using several trails throughout the forest. The views from these trails are absolutely stunning!
It has been unusually wet for this time of year out here in Southern Nevada. Please layer your clothes!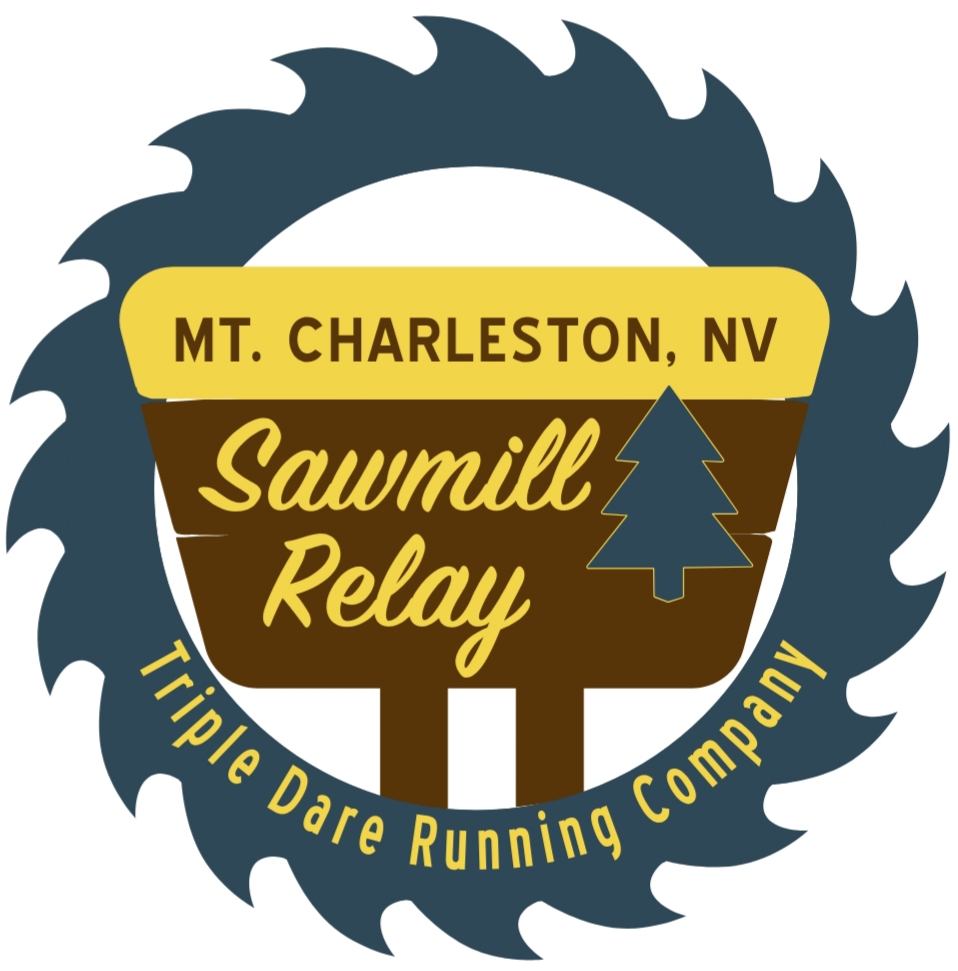 Registration
Registration will close June 2nd at midnight. Same day registration will be open at staging area and is cash only.  Please register at tent at least 1 hour prior to event time.
There are 3 loops to run; (this is approximate mileage) loop one 8.2, loop two 4.28, and loop three, 5.64 miler. All loops must be completed by each team member. The team member will finish 1 loop and then tag out to the next runner until all 3 loops by all 3 runners are completed. This totals approximately 19.23 miles per person and around 57.69 miles total per team! We will have slap bracelets ready for you when you complete your loop.  Three separate colors for 3 separate loops.
Distances, Start Times, Cut-Offs
| Distance | Start Time | Cut-Off Time |
| --- | --- | --- |
| 57.69 mi (solo) | 6:00 AM | 15 hours (9:00PM) |
| 57.69 mi - total miles - Relay | 6:00 AM | 15 hours (9:00 PM) |
| 38.45 mi - Solo Ultra | 6:30 AM | 14.5 hours (9:00 PM) |
| 19.23 mi - Solo | 7:00 AM | 10 - 15 hours |
| Half-Marathon (13.1 mi) | 7:30 AM | 15 hours |
| 10 km | 8:00 AM | 15 hours |
| 5 km | 8:30 AM | 15 hours |
PLEASE ARRIVE TO THE STAGING AREA 30-45 MINUTES EARLY
This is a cupless race.  Please bring hydration packs to refill at the Aid Stations.
This will be held at the staging area 1-2 hours before race.
Bag Drop
We will have a place at the staging area to store any personel items.
Directions, parking, awards
This is about a 45 minute drive from the strip.  From downtown Las Vegas, drive 30.3 miles north on Highway to 95 to Lee Canyon Road. Turn left onto Lee Canyon Road and drive approximately 12.3 miles. If you are just running, please park right at Sawmill Trailhead.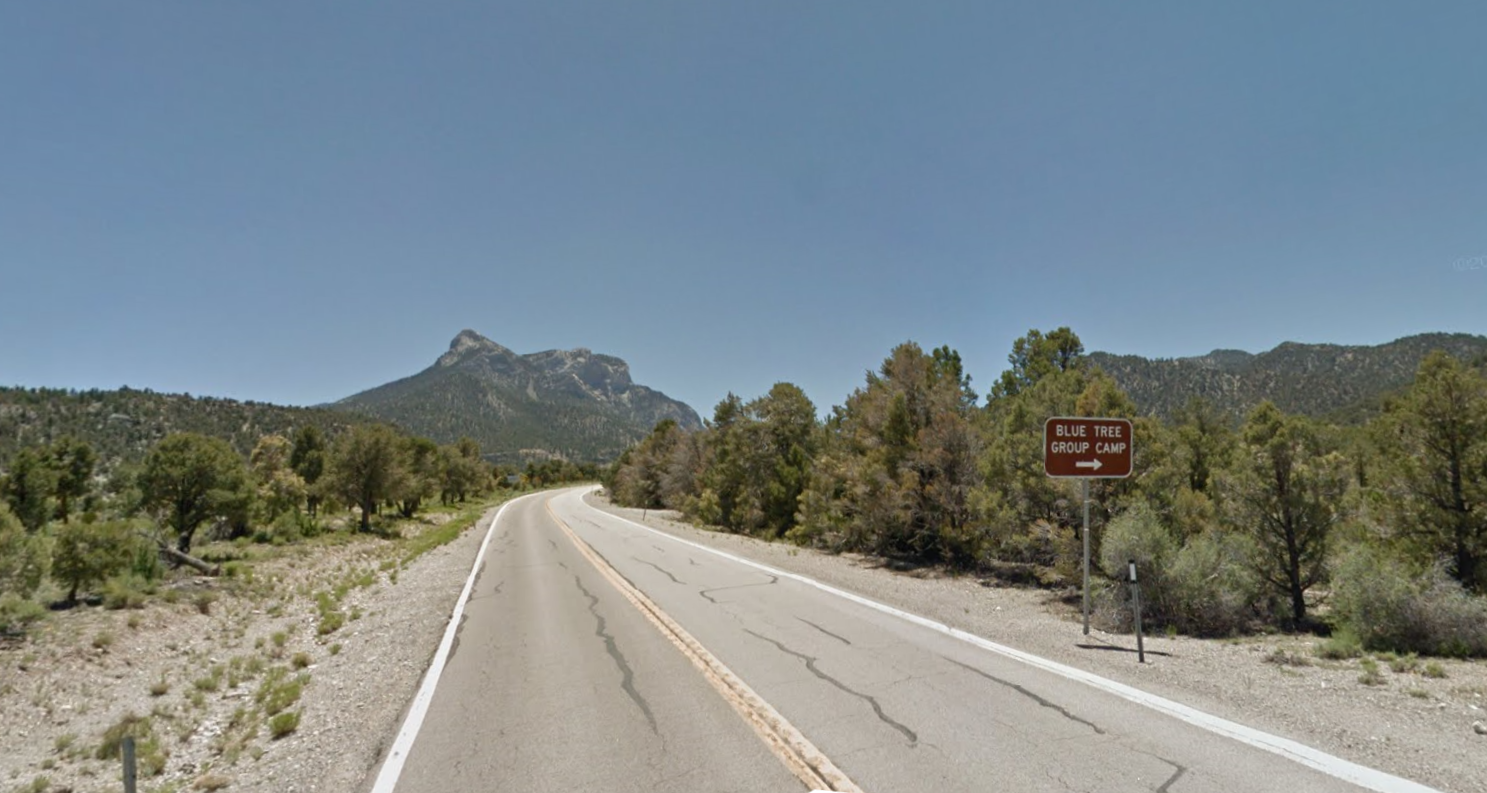 GPS: 36.3617, -115.635
Sawmill Area
The elevation is around 7,600 feet and the temperature for early June is around 69°/38°F.
Surrounded by wildflowers, gorgeous trees, and wildlife, the fresh crisp air is a nice escape from the city.  You will be running through a forest full of Arizon Skyrockets, Singleleaf Pinyon Pine, Utah Juniper, Curl Leaf Mountain Mohogany, Big Sagebrush, and annual flowers that change with throughout all the seasons. While running this gorgeous course, you may also observe the Juniper Titmouse, White-Tailed Antelope Squirrel, Black-Tailed Jackrabbit, Kit Fox, Palmer's Chipmunk, Panamint Chipmunk, Burrows, Desert Tortoise, Mule Deer, and the Western Scrunja.
DO NOT PARK ON HIGHWAY. YOU WILL BE TOWED!
Please park approximately 1/3 mile up the road at Sawmill Trailhead, on the right.  Walk back down dirt trail to start line.
AWARDS
Awards will be for all distances, male & female, 1-3rd place.
Wilderness is not a luxury but a necessity of the human spirit.
– Edward Abbey
With every popular trail race distance (and a sprinkling of road!), Triple Dare is proud to offer several events throughout the year to keep you race ready!
Check out all our Events here.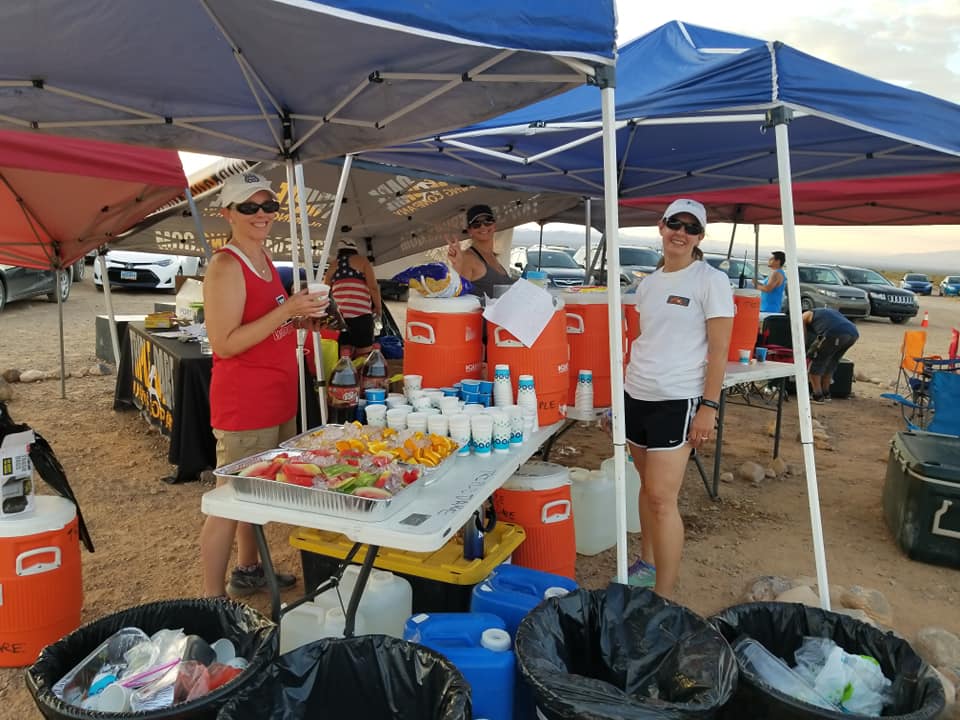 Volunteer and earn race credit!
Want to experience the behind the scenes of a race, help your fellow runner, and have fun while earning credit for a future race? Join the ranks of our volunteers!
⭐⭐⭐⭐⭐
awesome group of people. their races are fun and challenging.
they also have a military discount which is awesome and very much appreciated.
Christopher C.
⭐⭐⭐⭐⭐
Great people, amazing courses and inclusive after parties!
Tami B.
⭐⭐⭐⭐⭐
Heidi and her team put in the work to make these events special and it shows. I've done several Triple Dare events and I always have an awesome time. Everything including the support, organization, energy, awards, volunteers, food – are all top notch. I consistently leave their events looking forward to the next!
Andrew C.
⭐⭐⭐⭐⭐
Awesome races, well put together and well organized. The race directors are amazing and definitely care about out the Las Vegas running community. We are lucky to have them here!!
Shelly L.
⭐⭐⭐⭐⭐
Triple dare is absolutely amazing! They are like a family! I wouldn't want to run with any other company out there!
Kelly R.
⭐⭐⭐⭐⭐
An incredible community of wonderful people who make really fun events for people of all skill levels. Great people bringing together great people.
Cory D.
⭐⭐⭐⭐⭐
They put on some fun and challenging races.
Ronald M.
⭐⭐⭐⭐⭐
Triple Dare is awesome! Great people, well organized and so much fun.
John S.
⭐⭐⭐⭐⭐
If you don't have a fun time at a Triple Dare Race, there's no hope for you. Well organized and well run races by amazing people in amazing locations.
Doug N.
⭐⭐⭐⭐⭐
Excellent racing experience.Well marked course and great RD and volunteers. Thumbs up!
Ron H.
⭐⭐⭐⭐⭐
Amazing race company! The race directors put all of their heart and soul into each race and it shows!
Troy K.
⭐⭐⭐⭐⭐
Absolutely amazing company! They care about us. They make sure we are all very well taken care of. The events are fun and well thought thru.
Lots of aid stations with the greatest volunteers, fun medals and awards. Tons of food and a variety of drinks to surely satisfy the pickiest tooth.
Involved in the community, giving back to veterans…I mean… I just can go on and on about what of a marvelous company TD is.
Just try one of their events if you hadn't and you will see for yourself
Natalia M.
⭐⭐⭐⭐⭐
Super excellent people who always take care of their athletes!! Fabulous
Andy K.
⭐⭐⭐⭐⭐
As someone that has now raced and volunteered for their events I can confirm what others have said. Triple Dare Running Rocks! They put on challenging and extremely fun events. They treat their participants like royalty, and truly go out of their way to provide a fun and unique race atmosphere. The Las Vegas area is lucky to have them, and I look forward to competing and participating in more of their events!
Kevin W.