Race Details
Trail of Terror
October 26, 2024

Come join us for our recycled Halloween race at Lone Mountain Park! This event consists of a 6hr and 4hr timed event, as well as a 50k, 50k Relay, marathon, half, 10k, 5k, and 1-mile kids' run! The views from this trail are amazing and have views of Las Vegas, Sheep Mountain, and Red Rock Canyon! This time of the year is the best that Vegas sees, FALL!
–
Summit Challenge 
Total ascent is approximately 741 feet! Choose this badas@ challenge and push yourself to your limits! Do you have what it takes!? If you decide to run and summit, please message us for a discount on the summit.
50k Relay 
Grab your friends and join us for our "anything goes" relay option!
Relay teams are open for between 2-5 people.
One person from your team runs the loop at a time. The 50K is made up of approximately 14 loops. As long as each person gets in at least one loop, you can pick your running order and do with it what you want! As long as the relay slap bracelet makes it around the course for the whole 50K, that's what counts!
This means if you are having too much fun hanging out with the race directors 🙂 and friends at the start/finish line, you can skip your turn and pass the bracelet to another team member!
Costumes are highly encouraged for our costume contest!
–
Packet Pickup
This will take place on race day 45min-1hr before race start time at staging area.
–
Costume Contest
We will have a judge out on the course to choose one runner from each distance to win. Costume winners will walk away with swag and treats!
–
Beer and Cheladas!
Please have your ID's out and ready to drink! We will have free cold crisp beer for cheladas-21+ runners! If you are not a runner, please donate $5 to drink.
–
Directions 
4445 N Jensen St
Las Vegas, NV 89129
–
Hot food
For those running the marathon and above, we will be grilling burgers and dogs in the early afternoon! Veggie options always!
Course and event information
50k – 14 loops + .1 mile out and back
Marathon – 12 loops (26.4 miles)
Half Marathon – 6 loops (13.2 miles)
10k – 2 loops and .9 mile out and back
5k – 1 loop and .45 mile out and back
1 mile – .5 out and back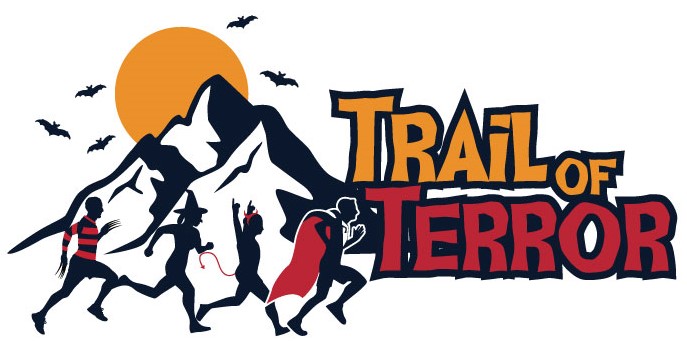 Register Today
Race Day Registration: Cash or check.
Triple Dare Running Company always supports our military and veterans. Email us for deep discounts!
Please arrive to the staging area 45m- 1hr early.
Distances, Start Times, Cut-Offs
| Distance | Start Time | Cut-Off Time |
| --- | --- | --- |
| 50k/50k Relay | 6 AM | 10 Hours |
| Marathon | 7 AM | 6 Hours |
| Half Marathon | 7:30 AM | 4 Hours |
| 10k | 8 AM | 3 Hours |
| 4 and 6 Hour | 8 AM | 4 and 6 Hours |
| 5k | 8:30 AM | 2 Hours |
| 1 Mile | 10:00 AM | 1 Hour |
| Summit Challenge | 12:00 PM | 2 Hours |
PLEASE ARRIVE TO THE STAGING AREA 30-45 MINUTES EARLY