Race Details
Fire Fest Ultra
November 18 – November 19, 2023
Logandale, Nevada
Come join us for a weekend Trail Fest!  Outdoor movies, food, music, karaoke!  Run, camp, and join the fun!  If you are running a longer distance, you will have lots of crazy spectators to keep you energized and going as you loop through the start/finish line.
Stunning course in the Mojave Desert's color country! Run the backcountry trails of Valley of Fire State Park and get up close and personal with sandstone formations in this autumn desert oasis!
This is a race you will NEVER forget! There are over 45,000 acres of amazing, beautiful trails and stunning gorgeous rock formations. You will see petroglyphs that were left hundreds of years ago by inhabitants of the area. You'll have a chance to see the night sky if you get out there early and especially if you camp! You will have the option of choosing a 100M, 100K, 50M, 50k, Marathon, Half, 10k, or 5k! Races are on Sat or Sun. If you decide to run both days, message us for the 2nd day discount!! **Note, the 100 miler, 100K, & 50 miler are only on Saturday.
https://goo.gl/maps/2rRSbReFAdbzHJF46
Wildlife, Plant Life, And Some History
The desert may look a little barren at first take, but there are bighorn sheep, desert tortoise, Black-tailed jackrabbit, skunk, antelope, coyote, bobcat, ect.. There are also many species of lizards and snakes that live in this desert oasis. Keep a lookout also for the various plant life. There are Yucca plants, Creosote, Desert Paintbriss, Prickly Pear cactus and ect..
Absolutely stunning so bring your camera!
Also, just in the canyons is 'Mouse's Tank'. It was named after an alleged Southern Paiute Indian renegade named 'Little Mouse' who hid out there in the 1890's. He was accused of gunning down two prospectors and many other crimes. Mouse was never found but they believe they found his watering hole, 'Mouse's Tank'.
Packet Pickup
This will take place at the staging area, 45m-1hr prior to your start time. You will be able to sign up the day of. Please bring cash or check.
PIN DROP BELOW
https://goo.gl/maps/2rRSbReFAdbzHJF46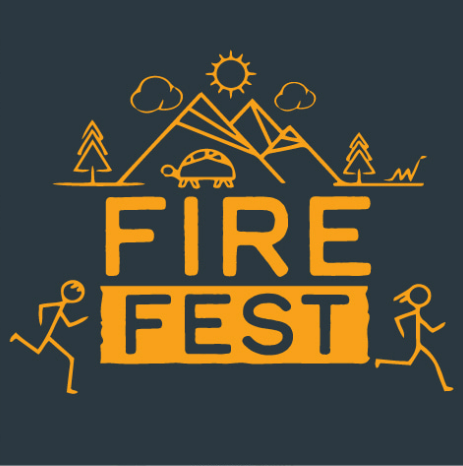 Register Today
You must register by Saturday 10/25/2023 in order to be guaranteed a shirt and your requested size!
Race Day Registration: Cash or check.
Triple Dare Running Company always supports our military and veterans. Email us for deep discounts!
Please arrive to the staging area 45m- 1hr early.
Distances, Start Times, Cut-Offs
| Distance | Start Time | Cut-Off Time |
| --- | --- | --- |
| 100 mi (Saturday only) | 5:00 AM - 4:00 AM early start option | 35 hours |
| 100 km (Saturday only) | 5:00 AM - 4:00 AM early start option | 35 hours |
| 50 mi (Saturday only) | 6:00 AM - 4:00 AM early start option | 25 hours |
| 50 km | 6:00 AM | 15 hours on Saturday & 12 hours on Sunday |
| Marathon (26.2 mi) | 7:00 AM | 15 hours |
| Half-Marathon (13.1 mi) | 7:30 AM | 10 hours |
| 10 km | 8:00 AM | 5 hours |
| 5 km | 8:30 AM | 5 hours |
PLEASE ARRIVE TO THE STAGING AREA 30-45 MINUTES EARLY