Race Details
Vegas Polar Plunge
December 21, 2022
1575 Galleria Dr.
Henderson, Nevada 89014
Come out for the 1st night of the Winter Solstice, December 21, 2022! Run either a 10k, 5k, or a 1-mile kids' run and then jump into the freezing cold pool! Show your friends and family just how TOUGH YOU ARE! After the plunge, we will have hot chocolate and cookies (adult cocoa will be available for 21+ yrs old)! Bring your friends and family and come have a complete and memorable blast with our annual plunge on winter solstice!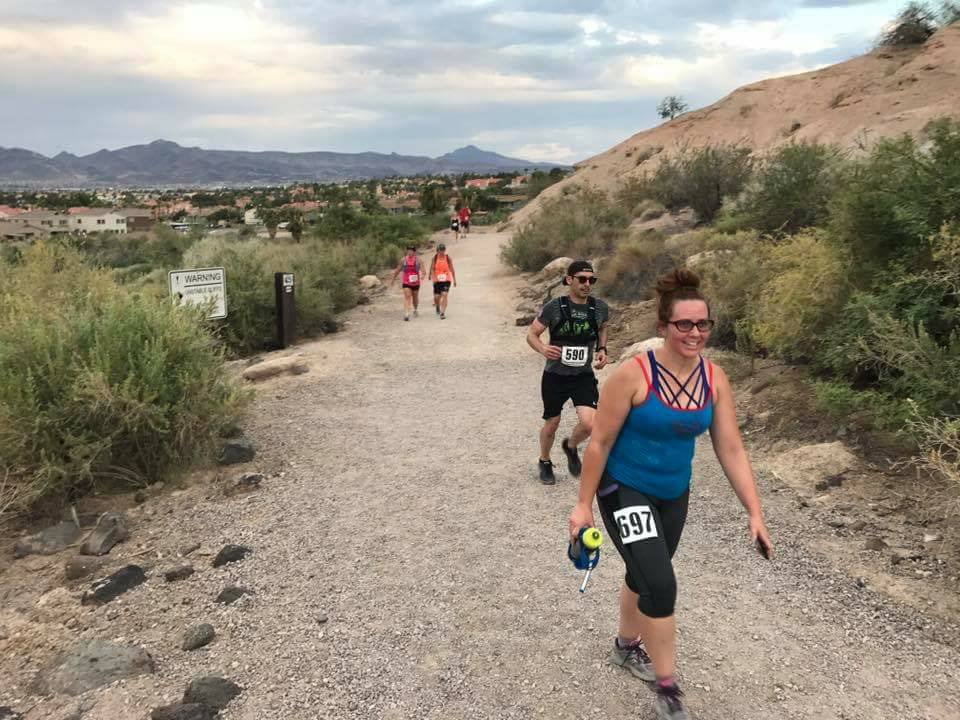 Registration
Registration will close December 20 at midnight. Same day registration will be open at staging area. Please register at tent at least 30m-1hr hour prior to event time.
Distances, Start Times, Cut-Offs
| Distance | Start Time |
| --- | --- |
| 10k | 6:30 PM |
| 5k | 6:45 PM |
| 1-mile kids' run | 7:00 PM |
PLEASE ARRIVE TO THE STAGING AREA 30-45 MINUTES EARLY
There will be aid stations with electrolytes out on the course.
This will be held at the staging area 1 hour prior to your start time.
Directions, parking, awards
The staging area and parking will be behind Whitney Mesa Recreation Center. The pool and trails are located in the same area.
AWARDS
Awards will be for all distances, male & female, 1-3rd place.
Wilderness is not a luxury but a necessity of the human spirit.
– Edward Abbey
With every popular trail race distance (and a sprinkling of road!), Triple Dare is proud to offer several events throughout the year to keep you race ready!
Check out all our Events here.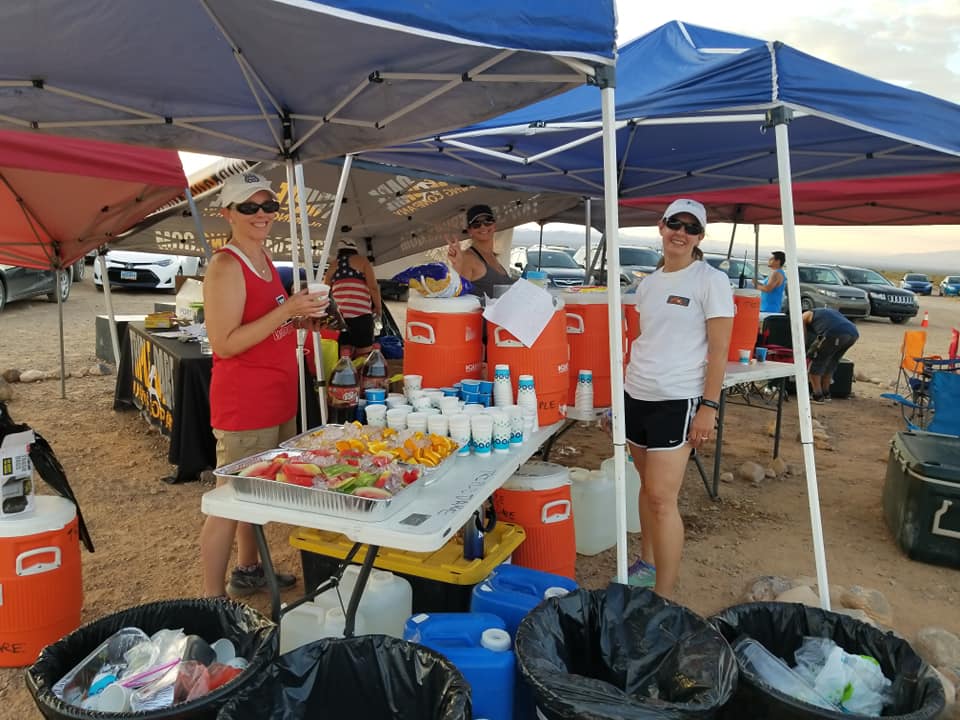 Volunteer and earn race credit!
Want to experience the behind the scenes of a race, help your fellow runner, and have fun while earning credit for a future race? Join the ranks of our volunteers!
⭐⭐⭐⭐⭐
awesome group of people. their races are fun and challenging.
they also have a military discount which is awesome and very much appreciated.
Christopher C.
⭐⭐⭐⭐⭐
Great people, amazing courses and inclusive after parties!
Tami B.
⭐⭐⭐⭐⭐
Heidi and her team put in the work to make these events special and it shows. I've done several Triple Dare events and I always have an awesome time. Everything including the support, organization, energy, awards, volunteers, food – are all top notch. I consistently leave their events looking forward to the next!
Andrew C.
⭐⭐⭐⭐⭐
Awesome races, well put together and well organized. The race directors are amazing and definitely care about out the Las Vegas running community. We are lucky to have them here!!
Shelly L.
⭐⭐⭐⭐⭐
Triple dare is absolutely amazing! They are like a family! I wouldn't want to run with any other company out there!
Kelly R.
⭐⭐⭐⭐⭐
An incredible community of wonderful people who make really fun events for people of all skill levels. Great people bringing together great people.
Cory D.
⭐⭐⭐⭐⭐
They put on some fun and challenging races.
Ronald M.
⭐⭐⭐⭐⭐
Triple Dare is awesome! Great people, well organized and so much fun.
John S.
⭐⭐⭐⭐⭐
If you don't have a fun time at a Triple Dare Race, there's no hope for you. Well organized and well run races by amazing people in amazing locations.
Doug N.
⭐⭐⭐⭐⭐
Excellent racing experience.Well marked course and great RD and volunteers. Thumbs up!
Ron H.
⭐⭐⭐⭐⭐
Amazing race company! The race directors put all of their heart and soul into each race and it shows!
Troy K.
⭐⭐⭐⭐⭐
Absolutely amazing company! They care about us. They make sure we are all very well taken care of. The events are fun and well thought thru.
Lots of aid stations with the greatest volunteers, fun medals and awards. Tons of food and a variety of drinks to surely satisfy the pickiest tooth.
Involved in the community, giving back to veterans…I mean… I just can go on and on about what of a marvelous company TD is.
Just try one of their events if you hadn't and you will see for yourself
Natalia M.
⭐⭐⭐⭐⭐
Super excellent people who always take care of their athletes!! Fabulous
Andy K.
⭐⭐⭐⭐⭐
As someone that has now raced and volunteered for their events I can confirm what others have said. Triple Dare Running Rocks! They put on challenging and extremely fun events. They treat their participants like royalty, and truly go out of their way to provide a fun and unique race atmosphere. The Las Vegas area is lucky to have them, and I look forward to competing and participating in more of their events!
Kevin W.