Every great event is backed with amazing sponsors and friends! Please show them your support by checking into their products and services. If you are interested in sponsoring one of our events by giving products to our runners, becoming a vendor, or with cash sponsorships, please email us at [email protected].
Thank you!
A BIG THANK YOU TO OUR SPONSORS!
Bonnie A. Anderson, EA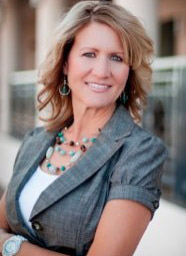 Bonnie A. Anderson, EA is a Las Vegas native and holds a Bachelor of Science in Business Administration, with emphasis in Accounting from the University of Nevada, Las Vegas. She is a seasoned professional in business with nearly 30 years of experience within the financial arena. Her experience includes three years of public accounting and over 25 years in private industry accounting and management. During this time, she has specialized in small business as well as personal financial management and has performed a diverse range of services to include bookkeeping, payroll, tax and consulting services. She especially enjoys helping small business owners achieve their dreams of successful self-employment. Bonnie resigned her position as Chief Financial Officer for a large Las Vegas construction company in 1997 in order to be more available to her family and to pursue her dream of self-employment. As owner of BMA tax and Business Solutions, LLC, Bonnie works with many in the community to address their various tax, IRS representation, accounting, payroll, and budgeting needs. She holds the Internal Revenue Service designation of Enrolled Agent (EA) and participates in many hours of training each year to continue her professional education. In addition, Bonnie is an active member of the National Association of Enrolled Agents. In her leisure time, Bonnie enjoys time with her family, running, cycling, triathlon competition, the beach and most any outdoor activity.
BMA
TAX & BUSINESS SOLUTIONS, LLC